HEALTHY LIVING
It is a known fact that drinking tea improves one's health. The health benefits of tea include bolstering one's immune system, reduce the risk of cancer, heart attack and stroke, lower blood pressure, lower cholesterol level, aid in digestion and many others.  
YORZ international is a strong advocate of healthy living. We are committed to promote healthy living by making it convenient for every customer to drink the great tea drink anytime, anywhere
DILLION TEA SERIES
In our Oolong, Iron Buddha and Jasmine tea bags, you can enjoy the great taste of the different teas in a most convenient way. The best tea leaves   have been carefully selected and skilfully packed into tea bags such that the original taste and properties are fully preserved. 
LOOSE TEA LEAVES 
We have a wide selection of great tea leaves for every budget and taste.  We offer only premium tea leaves, nothing less. 
CHRYSANTHEMUM TEA
Studies have also shown that regular intake of chrysanthemum tea will help improve eye health, alleviate heat rash and cold symptoms.



GINGER TEA



As for our ginger tea, we bring you a drink which it's medical and health benefits have been well documented. Regular consumption of ginger tea will help treat nausea, relieve joint pain, treat  cold, cure digestive disorder and promote  heart health, just to name a few.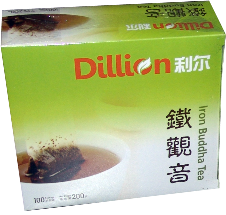 IRON BUDDHA TEA


100 Teabags, Netweight 200g

OOLONG TEA


100 Teabags, Netweight 200g


JASMINE TEA


100 Teabags, Netweight 200g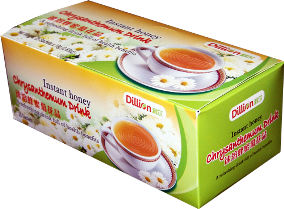 CHRYSANTHEMUM TEA


Instant, 25 Sachets 25x 18g Netweight 450g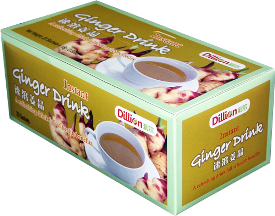 GINGER TEA

Instant, 20 Sachets 20x18g Netweight 360g